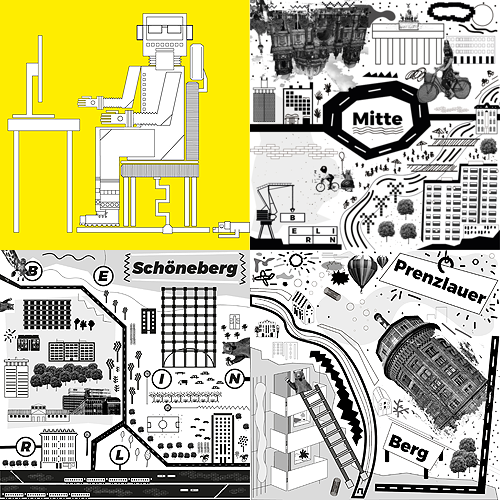 Piotr Depta-Kleśta
Graphic designer, poster artist, illustrator. Graduated in Graphic Design, Graphic Design specialty, Faculty of Visual Arts Academy of Art in Szczecin.
From 2016 Assistant in the Poster and Illustration Design Studio under the direction of Prof. Leszek Żebrowski - Faculty of Visual Arts at the Academy of Art in Szczecin.
Scholarship holder of the Minister of National Education and Training, two-time Scholarship holder of the City of Szczecin, Finalist of the 13th Artistic Travel of Hestia, finalist of the 2nd edition of the YES Scholarship Program. Member of STGU.
Winner of many awards and honors in the field of graphic design and illustration in Poland and abroad, including:
MAIN AWARD in International Poster and Visual Identity Competition of the 10th KINOPOLSKA Film Festival, Paris 2017
Lauri Tarasti Award for the Best environmental Poster on 20 International LAHTI POSTER TRIENNIAL 2017, Lahti, Finland, 2017
MAIN AWARD in the nationwide ILUurodziny card contest organized by Element Talks, Paper Design, Empik.
Rector's Award of the University of Silesia in Katowice at the 6th International Biennial of Political and Political Poster, Auschwitz, 2016
MAJOR MASTER AWARD. prof. Artur Starczewski at the International Exhibition of ECOPLAKAT Poster "Stress and Depression", Karolinka Cultural Center, Radzionków, 2016
2nd place and the Plakat Prize at the Skopje International Poster Competition "Enable for Disable" Skopje, Macedonia, 2015
Participation in exhibitions in: USA, BOLIVIA, FINLAND, WENEZUELA, SERBIA, MACEDONIA, UKRAINE, RUSSIA, TURKEY, CZECH REPUBLIC, BELGIUM, ITALY, GREECE, CYPRUS, POLAND.