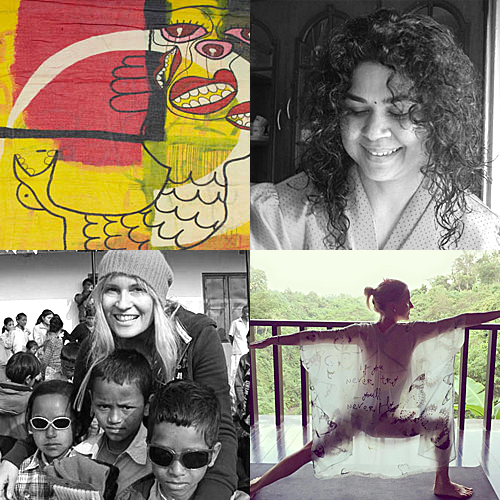 Mala & Mad
Hi, my name is MALA & MAD – your favorite accessory!
Wir sind Freunde und machen Mode jenseits des Mainstreams,
jedes unserer Teile ist ein kleines Kunstwerk – genau wie Du selbst!
Your expression of creativity and your statement to the world.
Schönheit und Kreativität sind überall … an den Wänden – gesprayt von Street Artists – oder im Lächeln eines Kindes. Lass Dich inspirieren von den Kreationen unserer Künstler und drück damit aus, wer Du wirklich bist.
By wearing me, you are supporting children in need.
Jedes MALA & MAD-Piece, das Du trägst, macht ein Kind irgendwo auf der Welt ein bisschen glücklicher. Damit dies keine abstrakte Idee bleibt, schau Dir unsere Charity-Projekte an und sieh, was wir alles zusammen bewegen können. Danke, dass Du dabei bist!
Style is important and fashion is fun, but really
– it´s the inside that counts.
Wir stehen total auf guten Style und Mode ist ein wichtiger Teil unseres Lebens, aber die Veränderung, die wir in der Welt sehen wollen, fängt immer in uns selbst an. Liebe, wer Du bist und was Du tust.
Our message is LOVE …