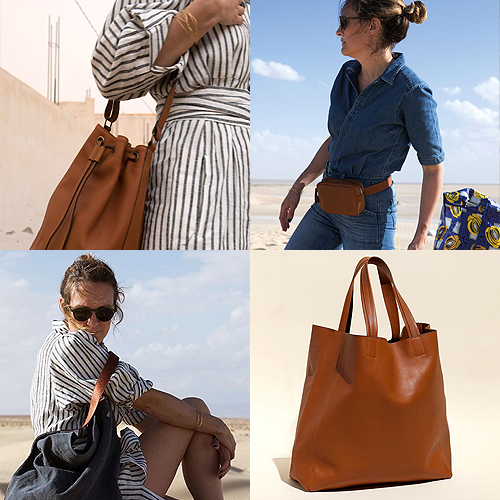 LA BENJAMINE
Elegant, affordable high-end bags inspired by a unique concept: le luxe "sans fard ni chichi" ("no-fuss, no frills" luxury).
Anne-Charlotte was born the same year as the iconic 80s french movie La Boum, and now lives in Tunis with her four daughters. In 2015 was born her "Benjamine" (youngest), her leather good brand.
La Benjamine looks a lot like Anne-Charlotte: a bit of French heritage, enhanced with burst of laughter and Mediterranean craftsmanship.
The studio where the bags are made is 2 minutes away (from home), perfect for checking finish on a daily basis while bringing up her happy tribe.