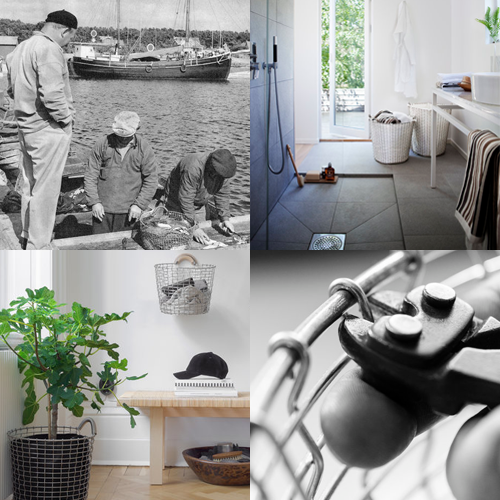 korbo
SWEDISH TRADITION SINCE 1922
Korbo handwoven wire baskets are functional and timeless baskets with a history that dates back to the early 1920's Sweden. In the old days, the baskets were used by fishermen and farmers or anyone who needed reliable carrying and storage that could withstand weather, wind, wear and tear.
The design, vision and craftsmanship behind the basket is still as relevant today as then.
The photograph opposite is from 1947 and taken in the small fishing village of Skägganäs, located on the east coast of Sweden. The basket that the fishermen are using is the Classic 35.
SKILLED CRAFTSMANSHIP
Behind every basket lies tradition and skilled craftsmanship. Our baskets are carefully woven by hand by proud and experienced craftsmen.
It takes years to fully master the craft. Being completely handwoven, no baskets are identical to one another.
All baskets are individually signed by the craftsman who wove the baskets.
WOVEN BY A SINGEL WIRE
The manufacturing of the wire baskets started in 1922 in Furufjäll. Ever since then, the baskets have been woven by hand using the exact same technique.
Our unique design, a single handwoven wire completely without weldings, is the reason why Korbo baskets are so durable. There are simply no parts of the basket that can fall apart.